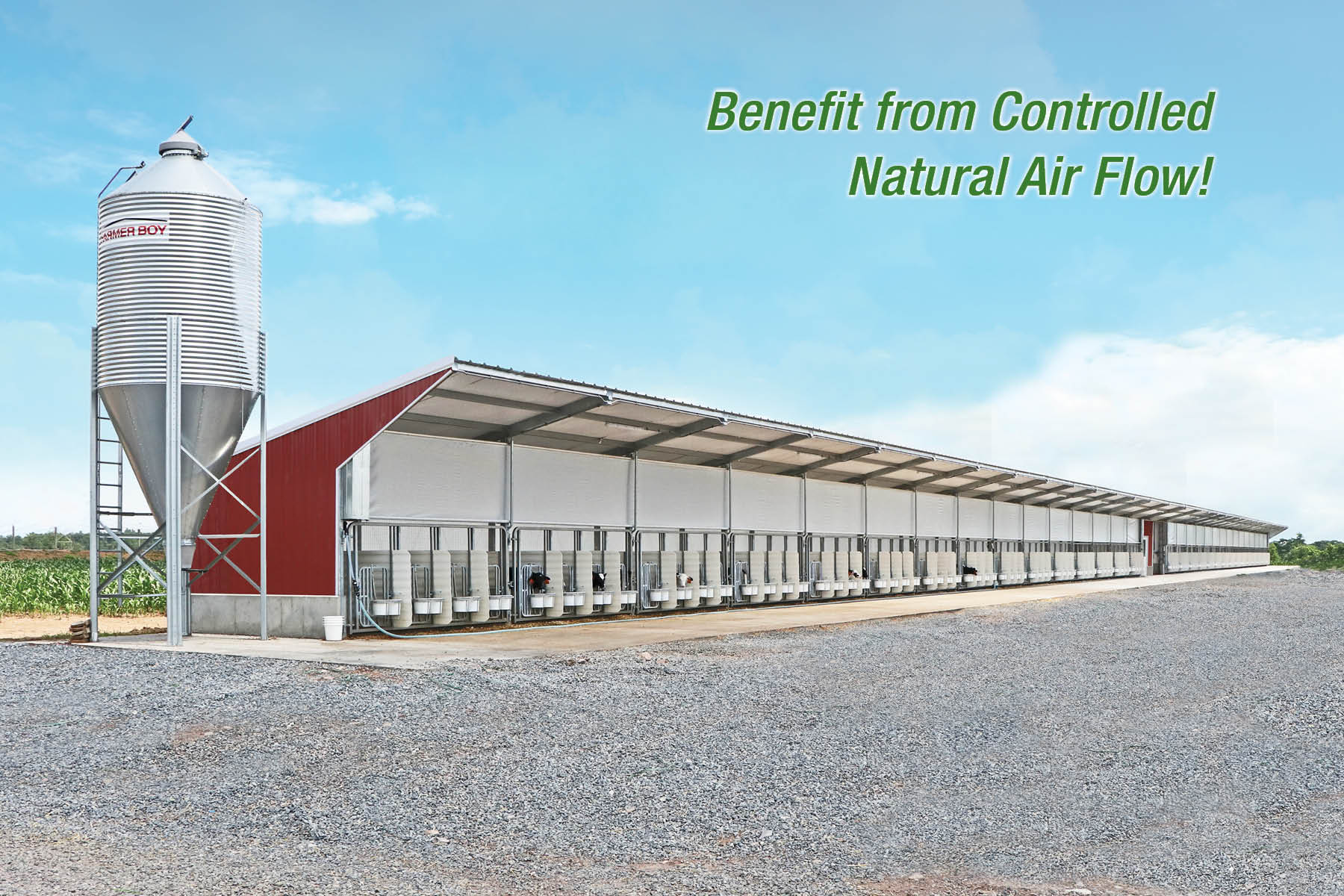 Sturdy Built Calf Nursery Kits:
No footers required, can be set on floating concrete pad in most localities
Engineered bolt-together structure
No-roost purlin design
Insulated feedrooms with TrusscoreTM PVC liner panel interior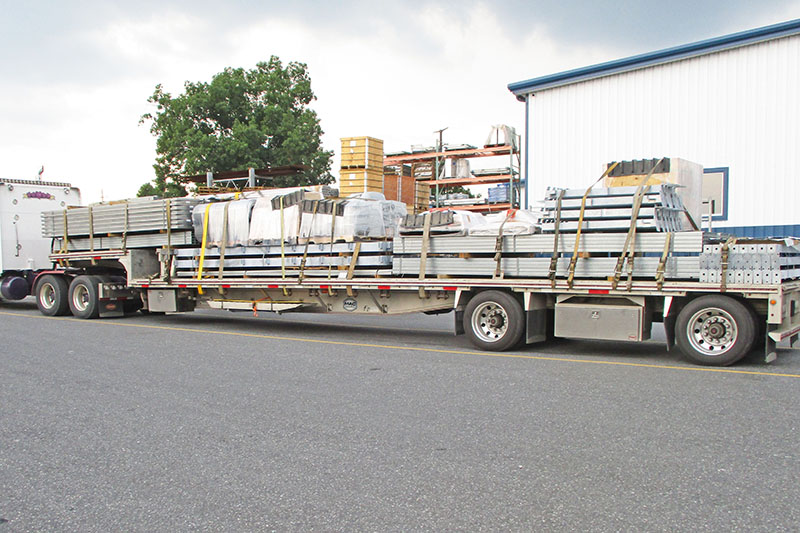 Building package delivered to your farm!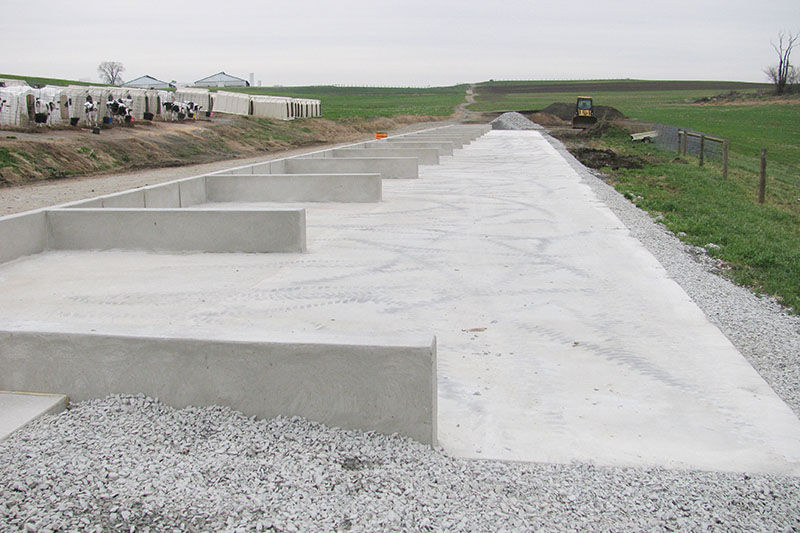 Reinforced Concrete Pad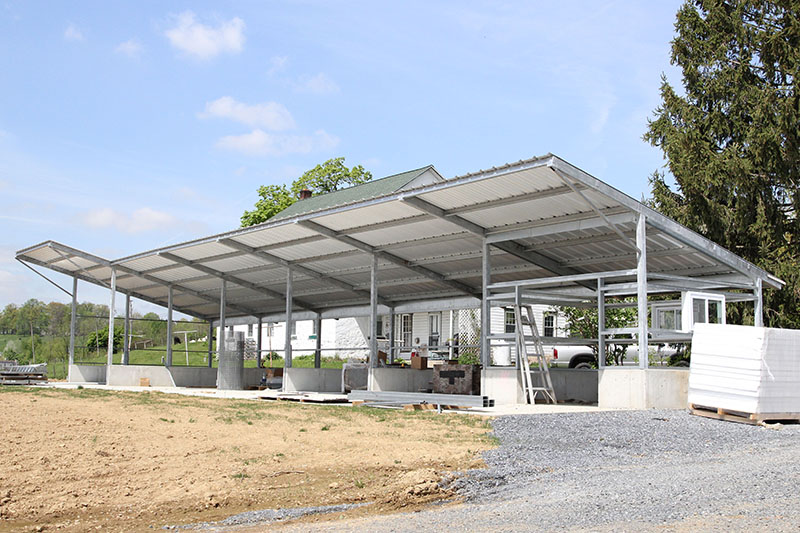 Pre-manufactured Components
Why Your Calves will Grow Better in a Sturdy Built Calf Nursery!
Built-in Ventilation System designed for the needs of calves in changing weather
South-Facing Steel Roof Provides Shade in Summer and Sun in Winter
Smooth, Hard Surface of Steel Frame and Poly Panels Promotes Health
Steel Frame Purlins Designed to Eliminate Bird Roosts
Insulated Feedroom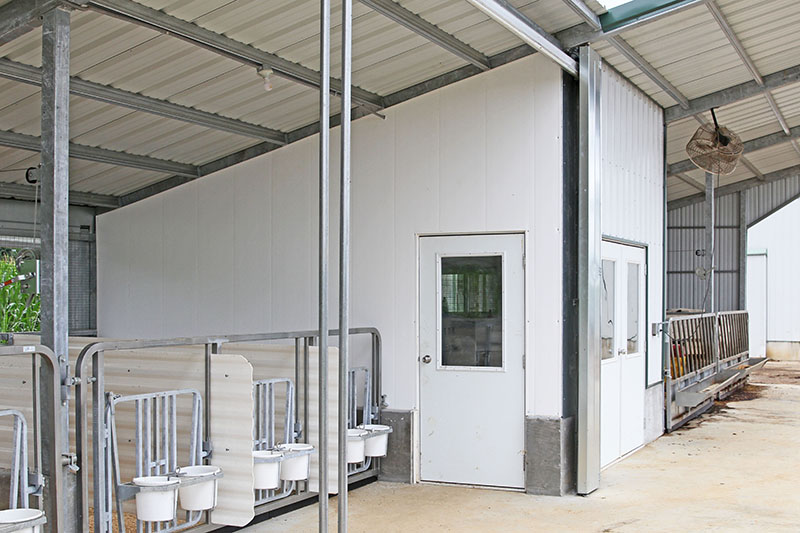 for Feed Storage and Bottle Prep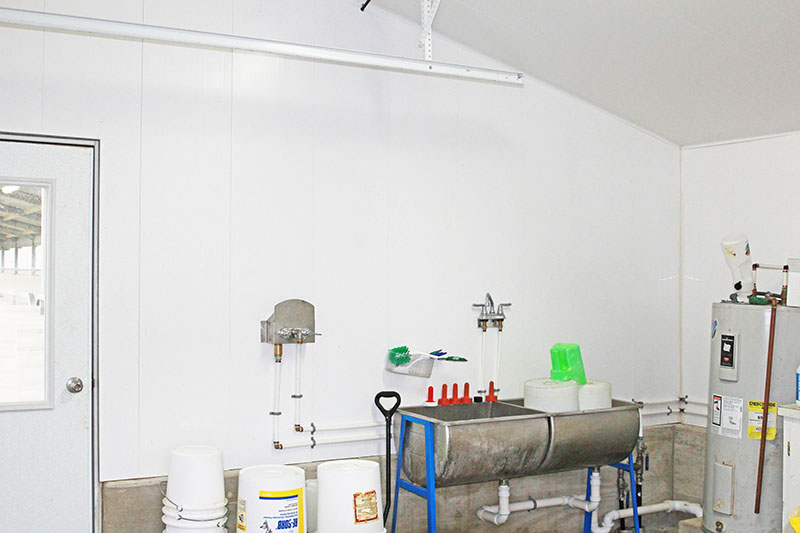 Individual Divided Entry Calfgates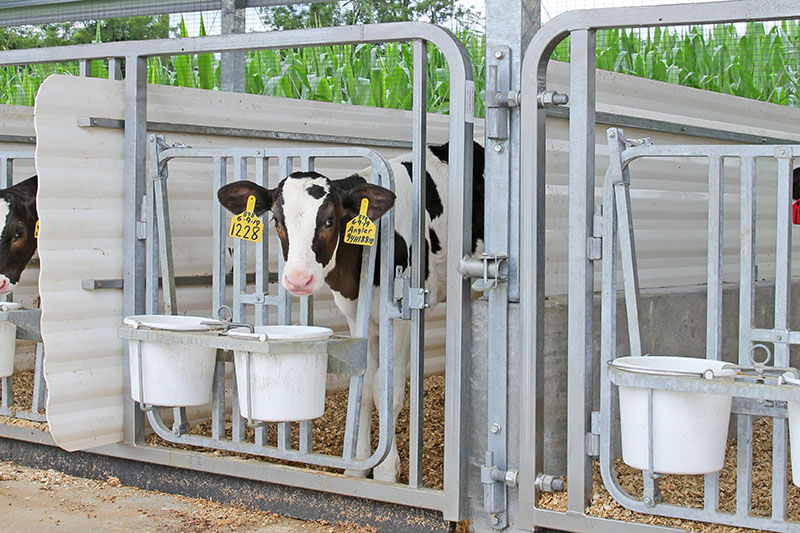 Drop & Roll Rear Curtain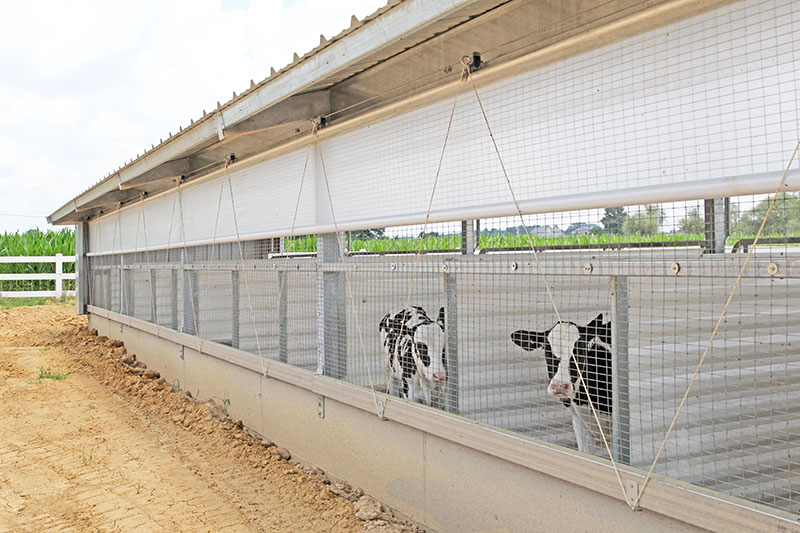 Arctic Front Curtain System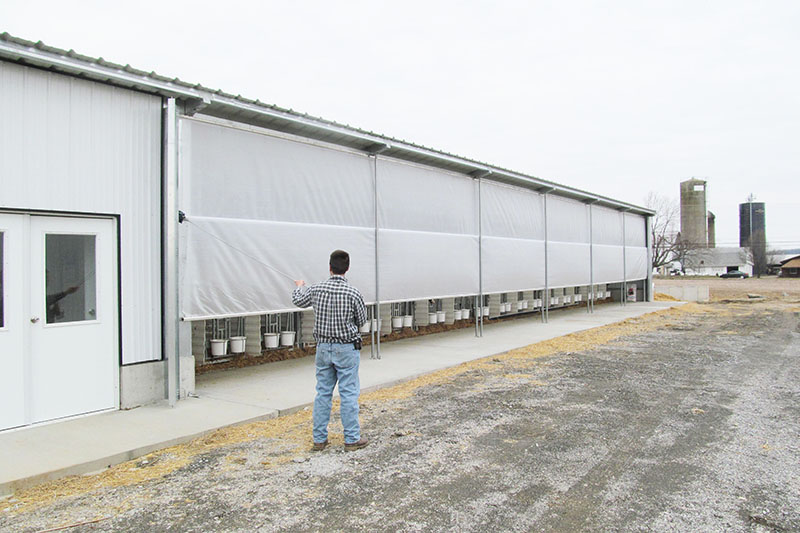 Windbreaker Front Curtain System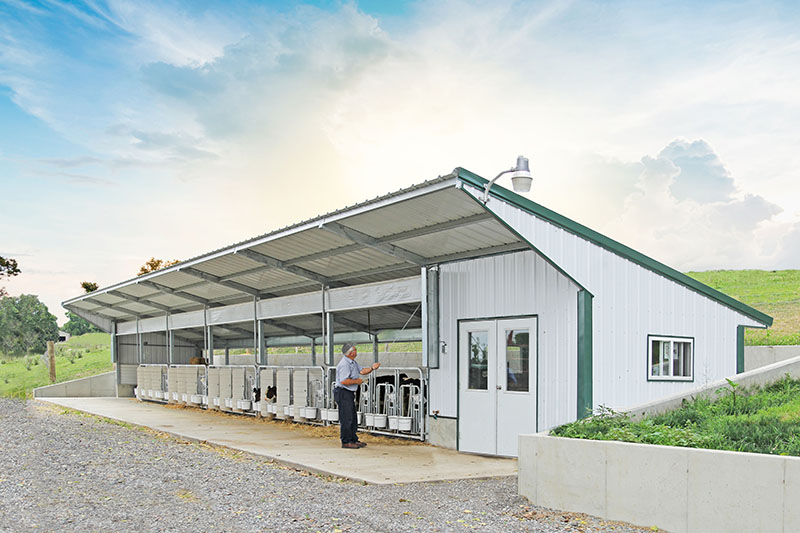 The Sturdy Built Calf Nursery is a turnkey solution for raising calves in an ideal environment. The steel structure, the pen arrangement, and the ventilation system have all been designed to enhance the health and well-being of your future dairy cows.
Our unique calf gate design makes calf handling simpler and reduces cleanout time. Individual doors within main frame are constructed of square tubing and provide separate access to each pen. Each calf gates feature two-way latches, allowing doors to swing 180°. Poly panels are removable for group housing, with adjustable bucket racks to allow for simple height adjustment.
We also provide a broad range of galvanized equipment for group housing and robotic calf feeding systems, as well as innovative ventilation systems, to increase calf health and comfort year-round. Contact Sturdy Built for more information.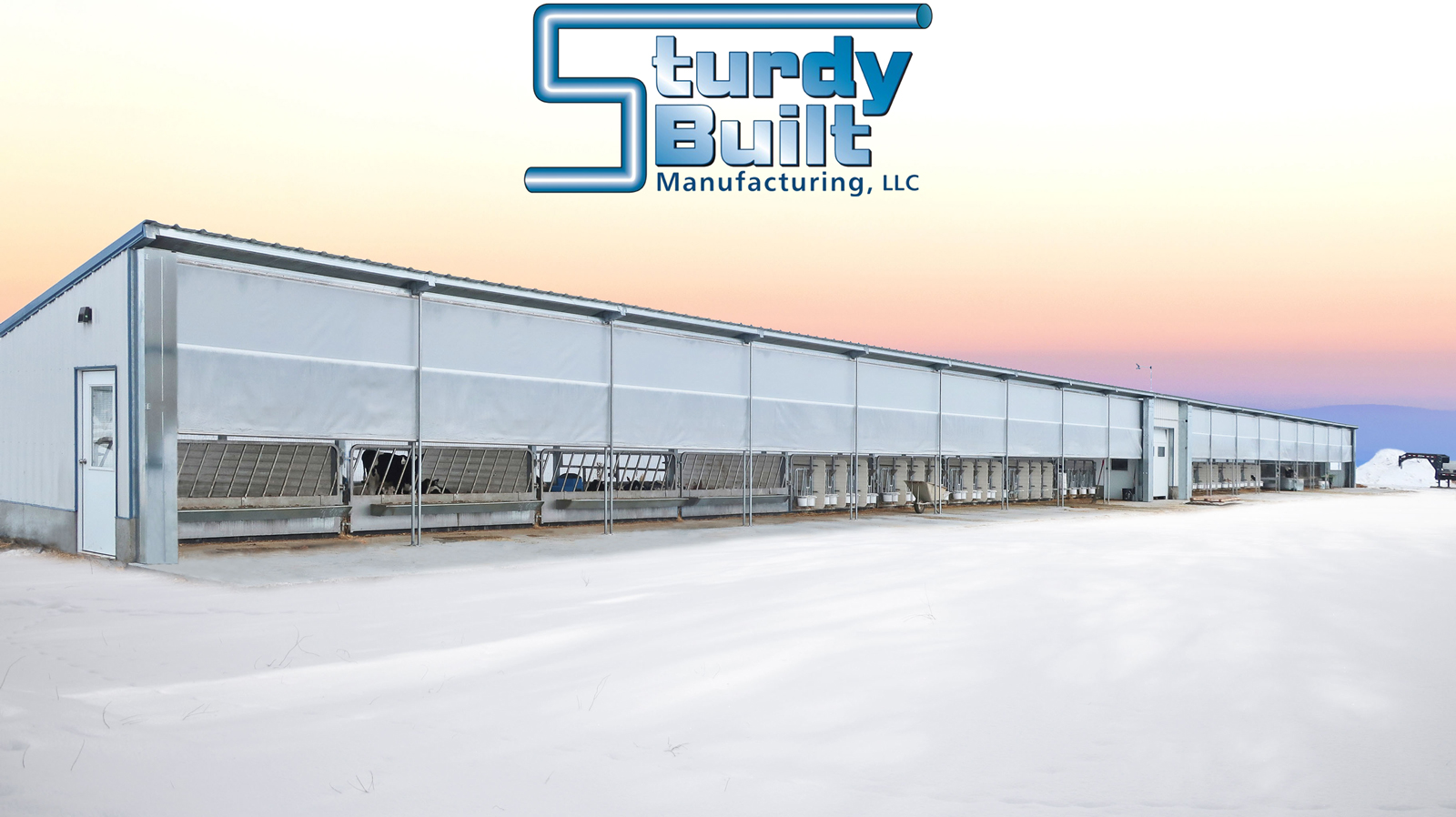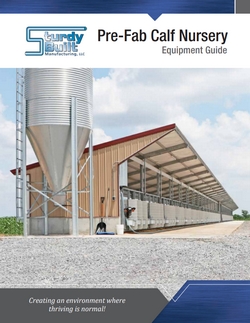 To see our calf nursery photo gallery and to learn more about the various calf raising layout designs available, DOWNLOAD our PDF literature.
Download PDF