In order to fully meet all your production needs, we have integrated many finishing operations here at Sturdy Built. Our in-house finishing services include but are not limited to steel/plate finishing, vibratory finishing, disc finishing, brush deburring, belt sanding as well as manual finishing and technical inspections by skilled professionals. We also provide many coating options including painting, powdercoating, and hotdip galvanizing for large and small parts. In the last phase, we assemble your products along with any necessary components and provide local delivery or nationwide shipping to your facilities or directly to your customer.
Technical Inspections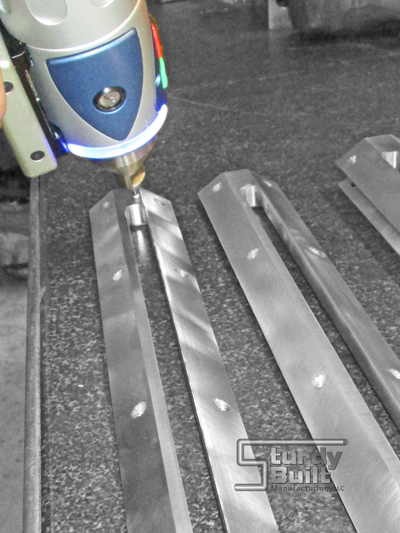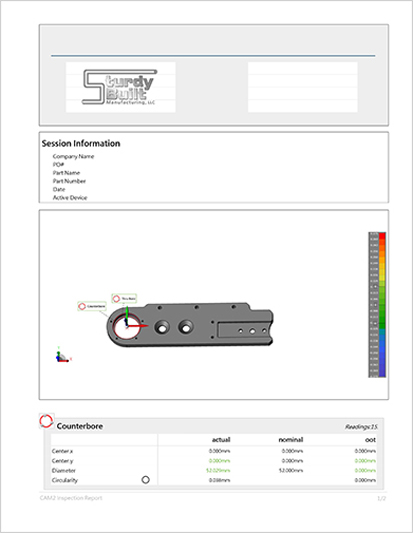 Cad-based 3D arm measurements are available on request. First article inspection, in-process inspection, prototyping, part verification and analysis. We ensure dimensional and tolerance accuracy with high-end quality control.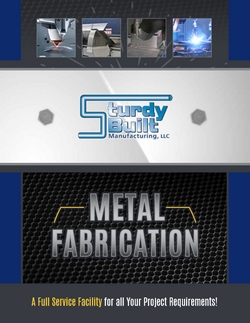 Commercial Fabrication Services
Sturdy Built Manufacturing services many industries including agriculture, transportation / highway / automotive, construction, medical, machinery, mining, furniture, heating / cooling / HVAC and many types of commercial and industrial machinery. We can supply the raw materials for your projects or use your material and are equipped to handle the laser-cutting, forming, tube bending, machining, welding, finishing, and assembly. Partnered for water jetting, galvanizing, and powder coating, we are a one-stop shop for whatever your projects may require. DOWNLOAD our Custom Fab Brochure below for comprehensive services.
Download PDF