Sturdy Built Manufacturing is now equipped to bring together the advantages of punch and laser processing in a particularly cost-efficient way. Our punch laser machine meets high demands in regards to part quality, productivity, and flexibility. With the active die, we can produce scratch-free parts and benefit from the greatest level of flexibility when forming. We service customers in industrial, transportation and many other industries and offer consistent turnarounds for prototypes or production runs. Inquire about our 3D designing services for new items or to improve your existing products, we are here to assist you!
Punch Laser Cutting by Sturdy Built
Punch Laser Capacity:
25 ton capacity. Up to 60" X 144" sheet size in full automation, and 60" X 168" in manual operation.
Up to 0.312" material thickness.
Scratch free processing & laser processing, tapping, & forming operations in one setup.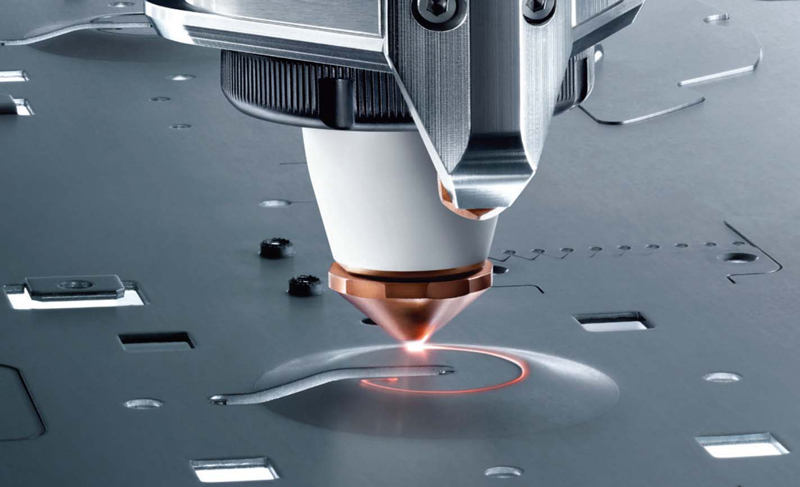 Productive Automation
Fast action sheet and finished part handling increases process reliability and enhances productivity. Safely loads, unloads, and sorts in an automated way to support maximum material flow and cost-efficiency.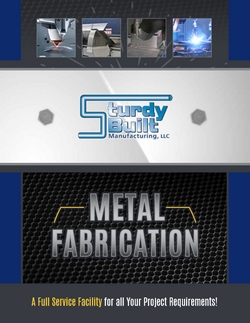 Commercial Fabrication Services
Sturdy Built Manufacturing services many industries including agriculture, transportation / highway / automotive, construction, medical, machinery, mining, furniture, heating / cooling / HVAC and many types of commercial and industrial machinery. We can supply the raw materials for your projects or use your material and are equipped to handle the laser-cutting, forming, tube bending, machining, welding, finishing, and assembly. Partnered for water jetting, galvanizing, and powder coating, we are a one-stop shop for whatever your projects may require. DOWNLOAD our Custom Fab Brochure below for comprehensive services.
Download PDF