For all your forming projects. Sturdy Built Manufacturing sheet and plate fabrication is fulfilled with accuracy and high repeatability. Fitted for small to large and bulky components, your requirements are our specialty!
Pressbrake Forming
Robotic Pressbrake Capacity:
High speed automation for small to large-volume projects. Around the clock operation for fast production and less lead time.
6 Axis
Press Force: 250 ton
Profiles up to 167 in.
Materials up to 0.5 in. thickness
---
Manual Pressbrake Capacity:
Equipped with angle measuring and automatic correction, making parts repeatibility and process efficiency in fluctuating batch sizes a reality.
6 Axis
Press Force: 350 ton
1/4 in. x 14 ft. A36 with die width at 8 x material thickness
1/2 in. x 8 ft. A36 with die width at 8 x material thickness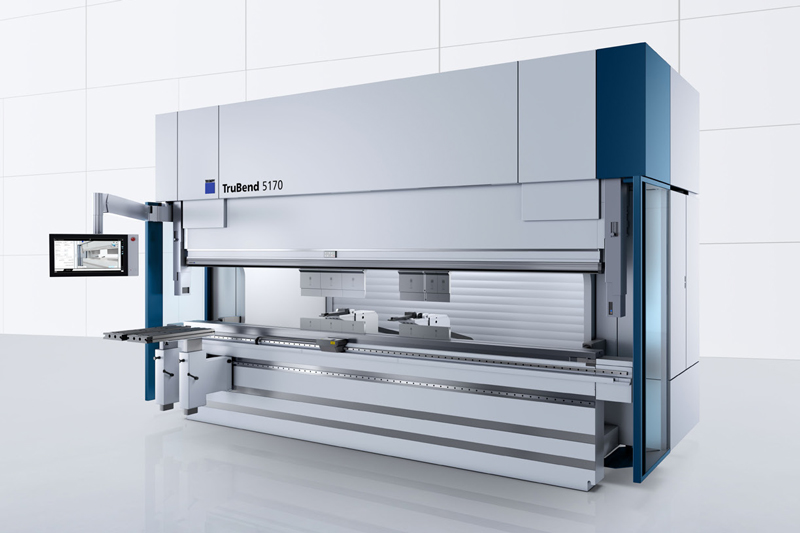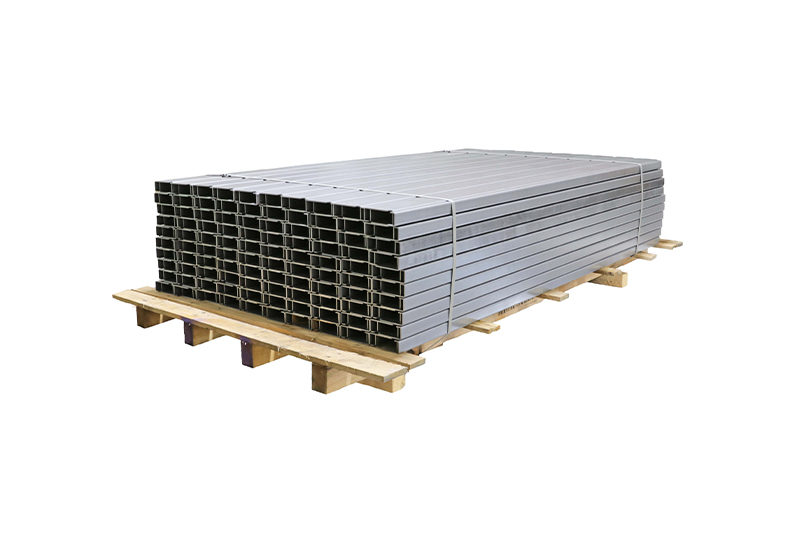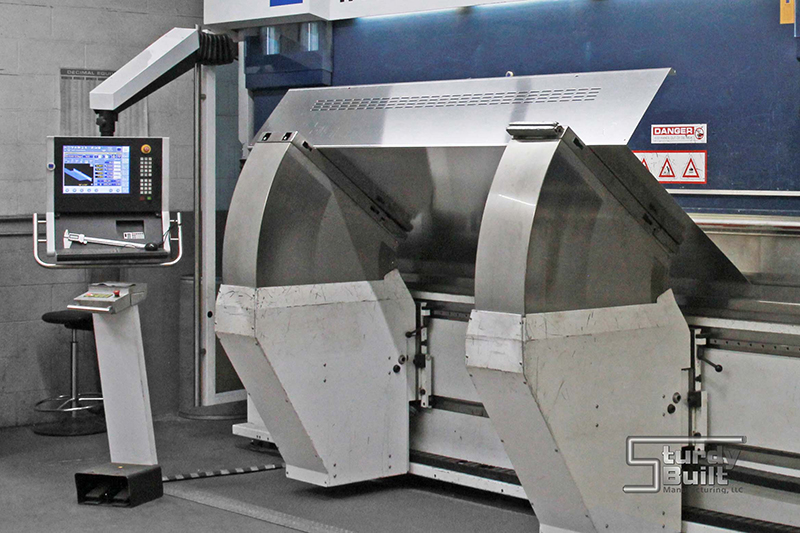 Punch Press Stamping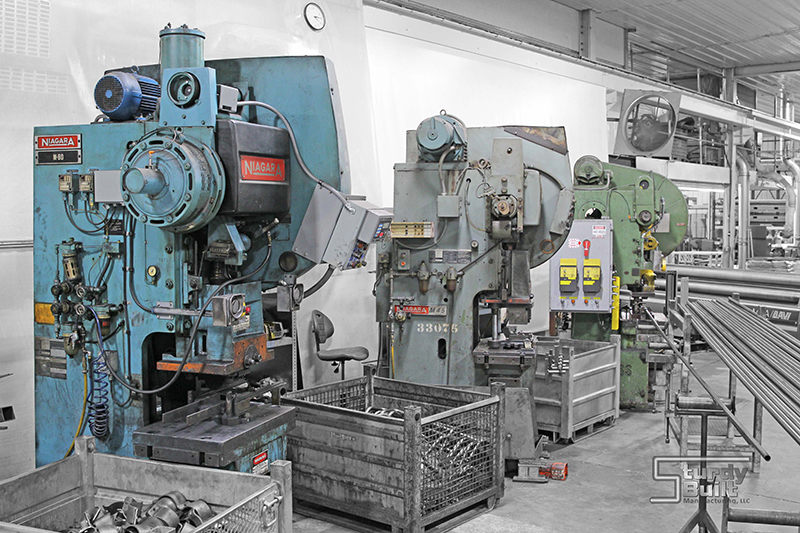 Punch Press Capacity:
Coil feeding. Range 15 to 150 tons. Parts stamping. You may supply the die set, or we can design and build one for your part.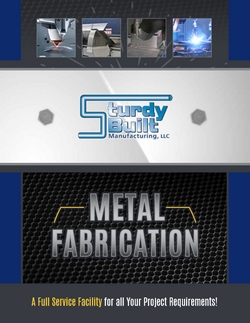 Commercial Fabrication Services
Sturdy Built Manufacturing services many industries including agriculture, transportation / highway / automotive, construction, medical, machinery, mining, furniture, heating / cooling / HVAC and many types of commercial and industrial machinery. We can supply the raw materials for your projects or use your material and are equipped to handle the laser-cutting, forming, tube bending, machining, welding, finishing, and assembly. Partnered for water jetting, galvanizing, and powder coating, we are a one-stop shop for whatever your projects may require. DOWNLOAD our Custom Fab Brochure below for comprehensive services.
Download PDF