Partnered for Complete Fabrication Services
Tube Laser Cutting
Cut, countersink, bevel and chamfer in the same step
Cuts tube, channel, angle, square and open profile stock
Tube Laser Capacity:
Max O.D. of 8.66141″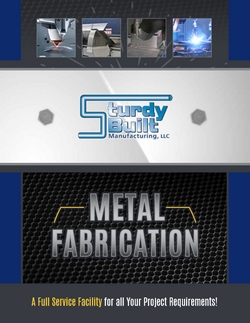 Commercial Fabrication Services
Sturdy Built Manufacturing services many industries including agriculture, transportation / highway / automotive, construction, medical, machinery, mining, furniture, heating / cooling / HVAC and many types of commercial and industrial machinery. We can supply the raw materials for your projects or use your material and are equipped to handle the laser-cutting, forming, tube bending, machining, welding, finishing, and assembly. Partnered for water jetting, galvanizing, and powder coating, we are a one-stop shop for whatever your projects may require. DOWNLOAD our Custom Fab Brochure below for comprehensive services.
Download PDF