Servicing a vast range of commercial and allied industries, Sturdy Built Manufacturing is fully equipped with state of the art machining centers suited for rapid prototyping or mass production. Backed with many years of experience in producing tight tolerance and intricate parts, unique shapes and complicated geometries, we are prepared to meet our customer's unique needs with premium service, timely turnarounds, and high quality control.
Lathe
Turning Capacity:
Up to 16 in. diameter, 23 in. length with Y-axis and live tooling, 3.5 in. spindle bore with C-axis. One-off prototypes or large production runs with bar feeding and/or robotic parts load and unload.
Integrated
Robotic Automation


at work in the Sturdy Built Mfg. Machining Area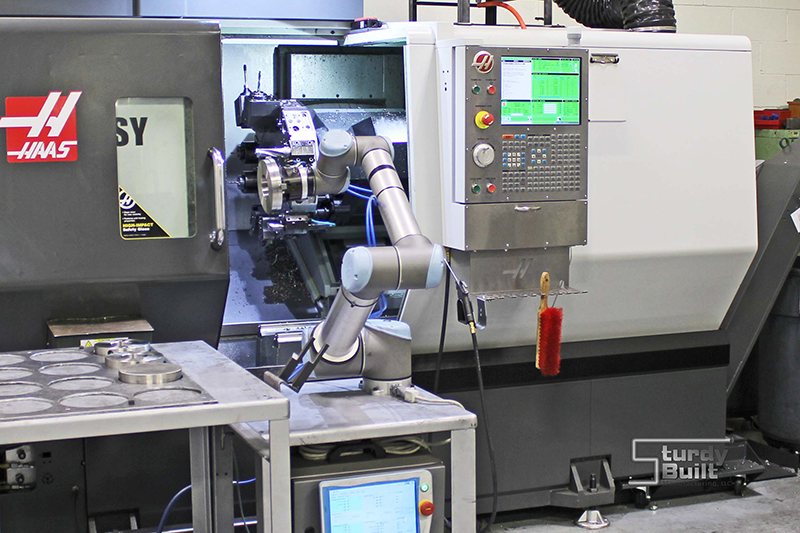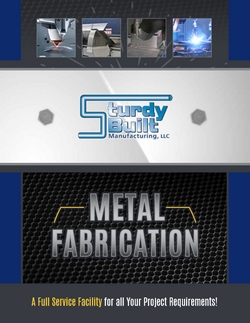 Commercial Fabrication Services
Sturdy Built Manufacturing services many industries including agriculture, transportation / highway / automotive, construction, medical, machinery, mining, furniture, heating / cooling / HVAC and many types of commercial and industrial machinery. We can supply the raw materials for your projects or use your material and are equipped to handle the laser-cutting, forming, tube bending, machining, welding, finishing, and assembly. Partnered for water jetting, galvanizing, and powder coating, we are a one-stop shop for whatever your projects may require. DOWNLOAD our Custom Fab Brochure below for comprehensive services.
Download PDF